Do you feel your yard needs a makeover? Land does just a simple landscaping idea would be enough to point you in the right direction? Sometimes, that is all the DIY needs: specific, easy-to-implement recommendations to inspire action. From designing side, back, and front yards to how to start a garden from scratch, check out ideas to learn ways to improve your yard. To add warmth, attractive color, and good texture to the yard where you love to live, here are a few best ideas that make your garden and home, an appealing and inviting one to you and your guests. The following tips would surely stir your imagination.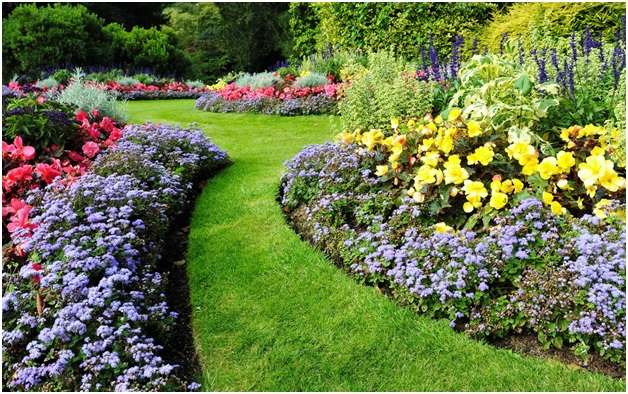 No-Fuss Lilies Could Add Great Value to Your Landscaping
No-fuss lilies are the resilient, tumble, and rough plants that make your yard a lovable place. In fact, lilies, don't require any fertilizers and these flowers emit the aroma like a perfume. The flowers look so beautiful and appear as a lightning star. Best of all, the maintenance required for these plants is pretty less than the maintenance required by other plants that appear as attractive as lilies. These adorable go-to plant flowers appear in seven colors and add beauty to your lawn. As these plants don't care for soil, you can use any sort of soil for these plants in which they grow. 
Deer-Proof Your Yard
To keep your flowers stay away from gobbling up by deer, the best way is to choose flowers that deer find disgusting but people find glorious. This would not be very complicated as you might imagine. So better choose deer-averse perennials like purple cornflower or globe thistle or butterfly weed as deer won't touch them, and, at the end of the day, you can have a flower bed full of beautiful leaves and blooms.
Pick Out Rambling Vines to Enhance Your Yard Look
Planting the rambling vines can enhance the beauty of your yard. These vines add a pleasant and romantic feel to your yard as they look beautiful with thick green-colored tendrils that wrap around the fences. Keep in mind to choose flowering and delicate vine species as they would give great look. Clematis rambling vine is one of the best rambling vines that give stunning look to your yard. These clematis rambling vines would be available in various blossoms and colors that include blue, red, pink, white, purple, pink, and many more.
The Best Way to Welcome Your Guests Is with Flowers
Flowers are the best and most beautiful creations of god in the world. Placing the flowers, in front of your house could make it more welcoming. Annuals and Perennial are the best choices to make the entrance of your home more attractive for your guests. Roses, Petunia, and Lily flowers are also the best choices to keep at the entrance of your home entrance. This simple thing can make your house look more beautiful for your guests.